About Us

SNOW, WAKE, SKATE, ITS TIME TO RIDE! 
We are Shred Sports, formerly known as Sports Outlet
---
Spokane is a hidden gem in Eastern Washington that offers easy access to more outdoor recreation than you could ever dream! Shred's owner was fortunate enough to grow up in the Inland Northwest playing in the surrounding mountains, rivers, and lakes! He, and his families passion for the outdoors led to Sports Outlet opening in 1997 and two decades Sports Outlet provided customers with essential gear for their summer and winter adventures.
In 2018, we rebranded as Shred Sports and began offering even more summer and winter gear to explore the Pacific Northwest and beyond! Today Shred offers the best products in Snow, Wake, Skate, Bike, Apparel, and Scooters from the best brands in the world! We also offer a full service shop for ski's, snowboards, bikes, and any other outdoor equipment repairs you need! Shop online at shred-sports.com or visit us in Spokane today! 
---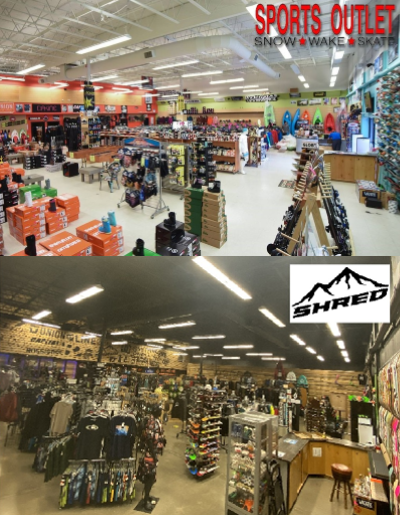 ---
Visit us in store!
Monday - Saturday 9am to 7pm
Sunday 11am to 7pm
Store: (509)325-1620
Online: (509)413-2479